Panic suites and secret tunnels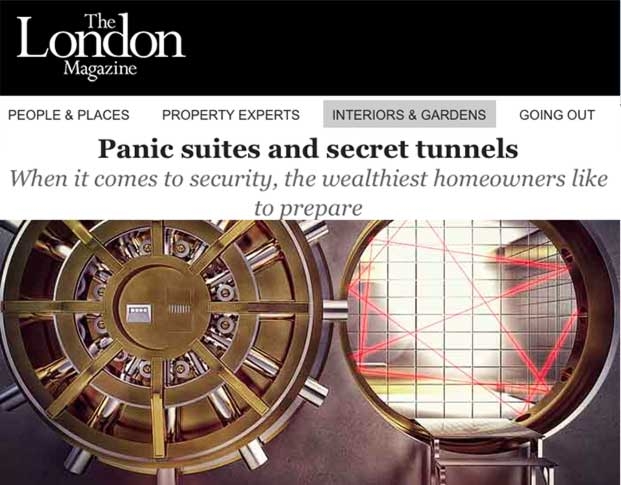 The London Magazine
Panic suites and secret tunnels
When it comes to security, the wealthiest homeowners like to prepare.
Once upon a time, it was enough to sign up to your local Neighbourhood Watch scheme, and stick an alarm box above the wisteria. Not anymore. As foreign billions have flowed into the city, so home security has moved up a gear. London may be one of the safest capitals in the world, but that hasn't stopped our richest residents kitting out their mansions to withstand worst-case scenarios. Word has it that David and Victoria Beckham have just splashed out on a safe room for their new London base.
"Clients tend to go for the same level of security across the board, regardless of the perceived level of threat in that particular region," explains Tom Gaffney, founder of Gaffco Ballistics, a US company that installs bullet-resistant safe rooms. "In the past, forced entry and ballistic protection have been the norm, but now we're incorporating air filtration units into our panic room design. For some people, the release of a dirty bomb in a major city has become a real concern."
These modern bunkers are a step up from Jodie Foster's concrete-lined cell in the 2002 film Panic Room. Costing up to £2m, they have military grade composite armour walls on the outside, teak and marble finishes within. They come with ventilation systems, a separate supply of electricity, enough water and food to last through a siege, vaults for art and jewellery, and CCTV, controlled through a tablet or phone.
They also multi task. Gaffco makes home cinemas that double up as long term fallout shelters.
Read More ›