Gaffco Enters Strategic Partnership with Brosnan Security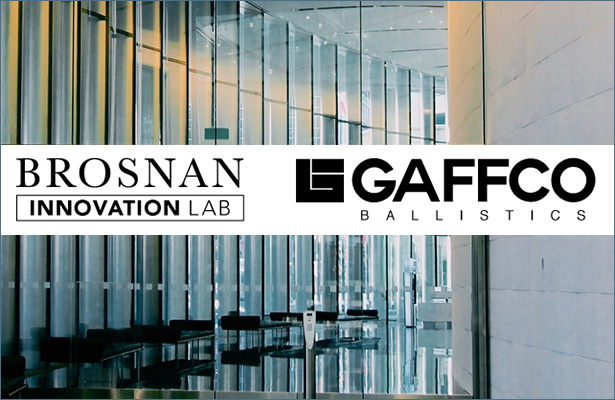 Gaffco.com
Gaffco Enters Strategic Partnership with Brosnan Security
Gaffco Ballistics has entered into a strategic partnership with Brosnan Risk Consultants, a leading security consulting firm. The two companies have a synergistic relationship, each bringing unique capabilities, products and solutions to businesses, government agencies, executives and private citizens.
About Brosnan Risk Consultants. Founded in 1996 by Patrick J. Brosnan, Brosnan Risk Consultants (BRC), is a full-service protective, investigative and intelligence firm to a global network of clients. Headquartered in NY with branch locations in multiple states, Brosnan is one of the largest privately held providers of technology-driven security services. Brosnan's mission is focused on leveraging manpower, data and technology to deploy smarter security for its customers.
About Gaffco Ballistics. Founded in 1986 by Tom Gaffney, Gaffco Ballistics is a design-build manufacturer and installer of blast, ballistic and forced entry systems. Gaffco Ballistics provides products and services specifically tailored to suit their clients' requirements in both the private and public sectors. Gaffco's engineers have designed bullet and blast-resistant systems for a wide range of situations, including residential safe-rooms, government installations, banking facilities, medical institutions, corporate offices and monetary distribution centers requiring data, personal, petty cash or payroll protection.