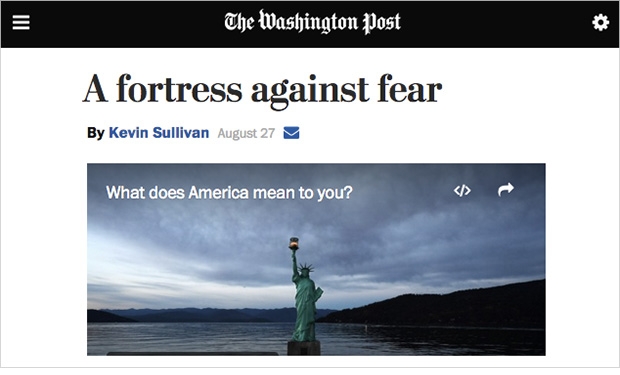 The Washington Post
A fortress against fear
Article covers increased interest in "Prepping" including safe rooms and bunkers.
by Kevin Sullivan
Full Article:
https://www.washingtonpost.com/classic-apps/a-fortress-against-fear/2016/08/27/97a45992-5d60-11e6-8e45-477372e89d78_story.html
Don and Jonna Bradway recently cashed out of the stock market and invested in gold and silver. They have stockpiled food and ammunition in the event of a total economic collapse or some other calamity commonly known around here as "The End of the World As We Know It" or "SHTF" — the day something hits the fan.
The Bradways fled California, a state they said is run by "leftists and non-Constitutionalists and anti-freedom people," and settled on several wooded acres of north Idaho five years ago. They live among like-minded conservative neighbors, host Monday night Bible study around their fire pit, hike in the mountains and fish from their boat. They melt lead to make their own bullets for sport shooting and hunting — or to defend themselves against marauders in a world-ending cataclysm.
"I'm not paranoid, I'm really not," said Bradway, 68, a cheerful Army veteran with a bushy handlebar mustache who favors Hawaiian shirts. "But we're prepared. Anybody who knows us knows that Don and Jonna are prepared if and when it hits the fan" ...
Nationally, dozens of online prepper suppliers report an increase in sales of items from water purifiers to hand-cranked radios to solar-powered washing machines. Harvest Right, a Utah company that invented a $3,000 portable freeze dryer to preserve food, has seen sales grow from about 80 a month two years ago to more than 900 a month now, said spokesman Stephanie Barlow.
Some people worry about hurricanes, earthquakes or forest fires. Others fear a nuclear attack or solar flare that creates an electromagnetic pulse that knocks out the nation's electric grid and all computers, sending the country into darkness and chaos — perhaps forever.
Full Article:
https://www.washingtonpost.com/classic-apps/a-fortress-against-fear/2016/08/27/97a45992-5d60-11e6-8e45-477372e89d78_story.html
Read More ›