Wood-Clad Ballistic Wall Panels
Wood-Clad Ballistic Wall Panels
Gaffco WCBWP
Gaffco Ballistics' wood-clad wall panels are an ideal security solution for commercial office spaces, private residences, financial institutions and retail establishments due to their versatility, flexibility, clean detailing and flat, square edges.
This lightweight security system is customized to match a client's existing interior decor or an architect's specifications using a variety of paint finishes, fabrics, bespoke patterns or padded leather.
The panels are manufactured using UL Level 3 (.44 mag) bullet resistant fiberglass panels concealed between layers of millwork and installed using our proprietary interlocking system.
Wood-clad ballistic wall panels are installed with minimal disruption to the workplace and without the need for a set up area or extensive building works. The custome panesl are constructed off site and delivered ready to be hung.
The ballistic wall panels combine function with aesthetics while creating a modern, secure and sophisticated timeless look.
PRODUCT DETAIL:
36" W x 96" H, ⅛" reveal (custom sizes available upon request)
Bullet resistant UL Level 3
Wood-Clad standard finish (custom finishes upon request)
Three horizontal cleats
Click Here For More Information About Our Wood-clad Ballistic Panels
For additional information contact us at 802-824-9808 or email info@gaffco.com
To order please call 802-824-9808 or send an email to .(JavaScript must be enabled to view this email address).
Photos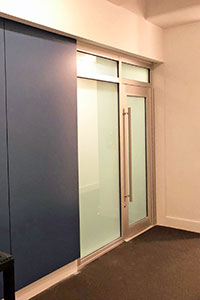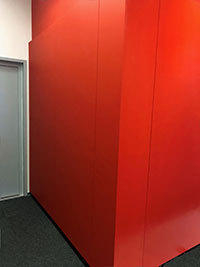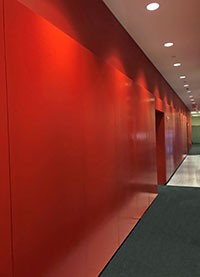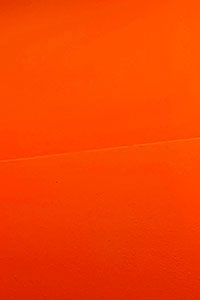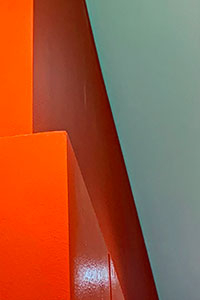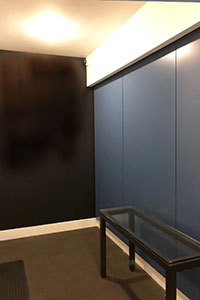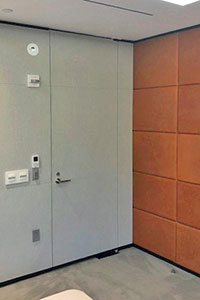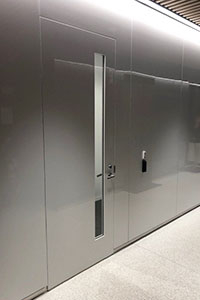 Specifications
Bullet Resistant UL Level 3