Bullet resistant ticket window features a stainless steel counter top shelf with incorporated drawer and a two-way voice communicator. The weatherstripped drawer slides towards the customer for easy transfer of items while the shelf offers space to accomodate personal items.
Aluminum clamp-on frame adjusts to walls 5"- 8.5" thick (Anodized aluminum clear or Dk Bronze)
Bullet resistant voice amplified talk thru
Stainless steel counter
Weatherstripped gliding drawer
Available in three sizes
Level I, II or III bullet resistant
To order please call 802-824-9808 or send an email to .(JavaScript must be enabled to view this email address).
Photos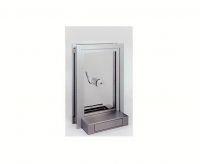 Diagrams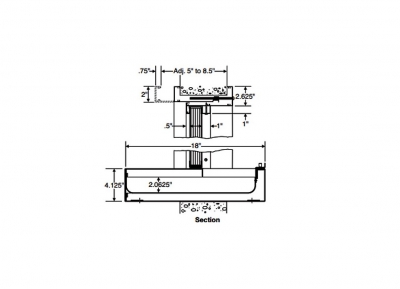 Specifications
Overall Size
Walling Opening
Model
W x H
W x H
GTW2436
GTW2442
GTW2448
24" x 36"
24" x 42"
24" x 48"
21 3/4" x 35"
21 3/4" x 41"
21 3/4" x 47"