Service Window - Clamp-on Frame
Service Window - Clamp-on Frame
GWA
Bullet resistant vision window features an aluminum frame with a stainless steel shelf and built-in tray that fits into rough wall openings and clamps onto finished wall. The window clamps into place with bolts positioned through the back frame into the threaded section of the front frame.Glazing is held in place with rubber spacers leaving space for natural voice transmission.
Natural voice transmission
Anodized aluminum frame (clear or dk bronze)
Stainless steel shelf with built-in tray
Available in a variety of sizes
Interior installation only
Level I, II or III bullet resistant
To order please call 802-824-9808 or send an email to .(JavaScript must be enabled to view this email address).
Photos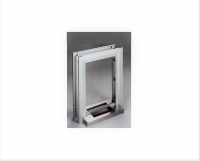 Diagrams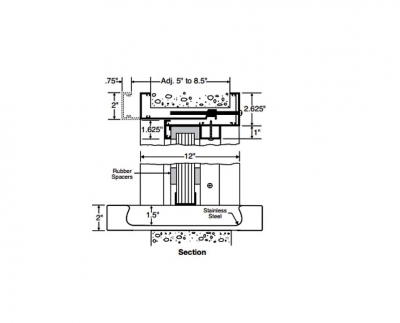 Specifications
Unit size:
36" height - 24", 30", 36", 48", 60" and 72" width
42" height - 30", 36", 48", 60" and 72" width
Specify finish and glazing when ordering.