Pass-thru - Easy Serve (Bullet resistant)
Pass-thru - Easy Serve (Bullet resistant)
PP19
Bullet resistant Easy Serve pass-thru window is ideal for walk-up or drive-through transactions. The unit features a rotating, insulating shelf that protects the operator from the elements.
Top, bottom and shelf are UL Level I bullet resistant plastic
Shelf swivels inward and outward for easy access to contents
Shelf extends 15" from face of building
Construction minimizes energy loss
Locks with two adjacent acrylic doors
Can be mounted in window ledge, on counter top or in wall opening.
Doors: 1.25" acrylic
Sides: Clear or dark bronze anodized aluminum
Cavity: Inside height 14.5"
To order please call 802-824-9808 or send an email to .(JavaScript must be enabled to view this email address).
Photos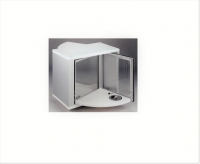 Diagrams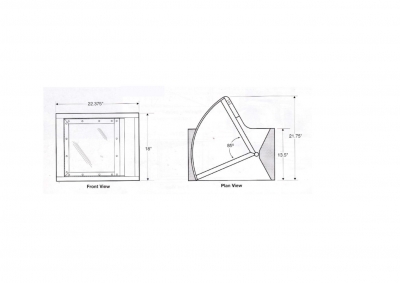 Specifications
22.375"w x 18"h x 21.75"l